Top-Rated Glendale dentist
People stress when they think about going to the dentist. Our fun and welcoming team put you at ease – so you can relax and be more confident in your smile.
Request Appointment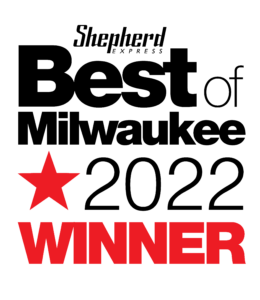 We are not an assembly line.  We are totally focused on your needs.
Everyone needs to go to the dentist and we understand that you have choices when it comes to choosing your healthcare providers. We are proud to offer our neighbors in Milwaukee exceptional dental care in an environment that makes every patient feel welcome, at home, and comfortable.
Our Glendale dentist, Dr. Stephanie Murphy DDS, is a well-respected, highly-reviewed professional in her field. She has the skills and experience to solve your dental health problems. Our dental team has many years of combined dental experience and will take expert care of your smile.
Your Glendale Dental Practice
Monday:
9:00 am – 5:00 pm
Tuesday:
7:0
0 am – 4:00 pm
Wednesday: CLOSED
Thursday:
9:0
0 am – 5:00 pm
Friday:
7:0
0 am – 2:00 pm
Request Appointment
We look forward to welcoming you to our family-oriented dental office near Milwaukee, Wisconsin. Dr. Stephanie Murphy and our team provide patients of all ages with exceptional, personalized dental care in a comfortable and relaxing environment. In addition to our state-of-the-art dental equipment and our extraordinary customer service, we also offer the latest in patient amenities because your comfort is our top priority!
Are you looking for the best Glendale dentist for you and your family?
We strive to be the best Milwaukee dentist & dental practice. Our comprehensive offerings cover general dentistry, cosmetic dentistry, as well as restorative and implant options.
Explore our treatment options.
Happy patients.
Positive feedback.
We're proud to serve our Milwaukee community. We take great pride in seeing our patients love their smiles and feel honored to be one part of their overall health. If you're looking for a "Milwaukee dentist near me" let us show you why we're not just a choice, but an amazing one.
Your Glendale Dentist
Receiving exceptional oral health should be simple, straightforward, and focused completely on you. Get started on your journey today!
Appointments